Try the NHS App
If you're a patient at our practice you can now use the new NHS App, a simple and secure way to access a range of NHS services on your smartphone or tablet.
You can use the NHS App to get health advice, book appointments, order repeat prescriptions, view your GP health record and more.
If you already use [insert name of GP online service available at practice] you can continue to use it. You can use the NHS App as well.
For more information go to www.nhs.uk/nhsapp.'
(You might also need to review existing website content to make sure it covers the different options patients have to connect with online services.)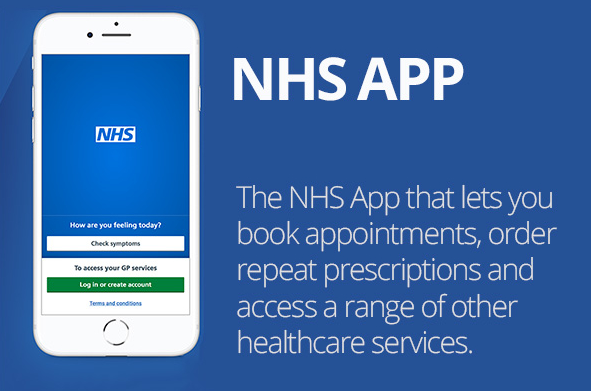 NEW: New patient resources for Shared Care Record
Notice: WE DO NOT OFFER LASTING POWER OF ATTORNEY.
Help Us, Help You – Accessing NHS 111 services
KEY MESSAGES
When you think you need A&E, go to 111 online first.
We'll help you right away and, if needed, a healthcare professional will call you.
You can access NHS 111 online by visiting the website 111.nhs.uk
People with life-threatening illnesses or injuries should continue to dial 999.
NHS 111 online makes it easier for patients to get the right advice or treatment.
NHS 111 online can make sure you access the most appropriate service for your health concern. If needed, NHS 111 online can direct you to an urgent treatment centre/walk in centre, emergency dental service, GP, pharmacy or another more appropriate local service.
Very best

The NHS England and NHS Improvement Campaigns Team
Patient Notice
The NHS Birmingham and Solihull Integrated Care Board (ICB) was established on 1 July 2022, in line with the Health and Care Act 2022. An ICB is a statutory NHS organisation responsible for planning to meet the health needs of the local population, managing the NHS budget and arranging for the provision of health services. You can find more about the ICB on their website.
Patient Notice
As part of our response to COVID-19 and in light of the increased transmissibility of the new variant, Omicron, we have made some key changes to how we are currently working. The measures described below are in line with national guidance and ensures we can continue to provide care whilst keeping our patients and staff safe.
All appointments will now be telephone or video based first, with face-to-face appointments offered where there is a clinical need to do so. This helps to ensure that patients are only attending the practice in person if absolutely necessary, keeping everyone as safe as possible.
When you call to book an appointment, you may be asked a series of questions around what you're calling for. This will be to ensure you are directed to the most appropriate service or health professional for your condition, so please do provide as much detail as you can.
For those who are invited to attend our practice in person, please be assured that we are continuing to follow strict infection control and social distancing measures to keep you as safe as possible. As part of this, we ask that you wear a face covering at all times whilst in the practice. If you have any COVID-19 symptoms, have received a positive PCR test result or if you meet the criteria for self-isolation, please do not attend.
Given the significant demand our services are currently experiencing, and following the national ask to clinically prioritise the most urgent services such as vaccines, urgent care, immunisations, cancer and high risk patients, some of our routine services may not be available as quickly as you are used to. We apologise for any inconvenience but assure you that we are working hard to provide care in the safest and most effective ways.
Don't forget, you can download the NHS App or use online services for things like prescriptions or other healthcare needs. You can also use 111.nhs.uk or call 111 for urgent but non-life threatening concerns. Your local pharmacy is also available to support with minor conditions or to provide further advice.
For vaccine or COVID testing queries, you can call 119 where a trained call handler will be able to support you to book vaccine appointments, including boosters, or get a free PCR or lateral flow test. For more information on the services 119 provides visit the NHS website or for more information on vaccination clinics near you, visit the Birmingham and Solihull COVID vaccine website.
These measures will be reviewed on a regular basis and as soon as it is safe to do so, we will return to offering more face-to-face appointments. We thank you for your patience
Patient Notice
In line with the Government's announcement, the NHS is aiming to offer every adult the chance to book a COVID-19 booster vaccine by the end of the year. This means our practice is now prioritising the booster rollout.
As part of this, some of our routine services may be stood down temporarily to allow us to focus on protecting as many patients as possible.
We are still there for anyone who may need care for an urgent need, but would ask for patience as we support this key national priority over the coming weeks. We hope to be able to stand back up any services as soon as possible and will update this page as soon as we know more.
Please don't forget there are many services available for you, depending on your condition. These include:
Self-care – This is the best choice to treat minor illnesses and injuries such as hangovers, coughs, colds, grazes, small cuts or sore throats. Many of these can be treated at home, simply with over-the-counter medicines and plenty of rest.
Pharmacy – Pharmacists can give advice on and treat a range of symptoms. They can support you with things such as diarrhoea, earaches, painful coughs, sticky eyes, teething and rashes.
NHS 111 – You can access 111 online or via the telephone. This is for any urgent but non-life threatening health concerns. They will be able to signpost you to the relevant service and provide advice where appropriate, or book you in to an Urgent Treatment Centre.
A&E / 999 – You should only attend A&E or dial 999 in a life-threatening emergency such as severe bleeding, breathing difficulties and severe chest pain.
If you are now eligible for your COVID-19 booster please book it as soon as you can. It is vital as many people as possible get boosted as soon as possible. Please do not ring the practice regarding your boosters, instead visit https://www.birminghamandsolihullcovidvaccine.nhs.uk/ or call 119 to book an appointment or to find a walk-in clinic near you. You can also find out more about who is eligible, how the vaccine is given and other frequently asked questions. If you are a housebound patient, there is a community team which will be coming out to you to vaccinate you, so please do not contact your GP as the team will be making contact with you.
Kind regards,
Communications and Engagement Team
NHS Birmingham and Solihull CCG
Patient Notice
Please note from the 12th September we will not be taking any repeat prescription orders over the phones for Bosworth Medical Practice and Chester Road Surgery.
You can either order your repeat prescriptions online or come into the surgery's.
Welcome to Bosworth Medical Centre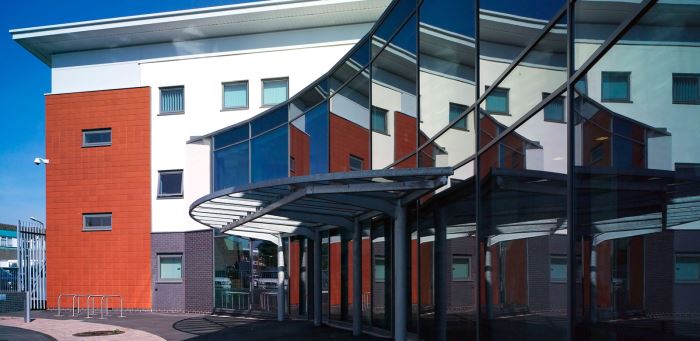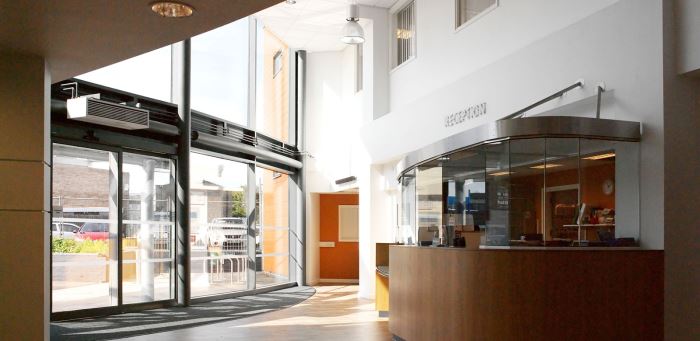 Bosworth Medical Group is situated inside the Chelmsley Wood Primary Care Centre and provides a full range of general family health services. We offer a wide variety of up-to-date diagnostic and therapeutic services in a modern, light and friendly environment and are very ably supported by our nursing and reception staff.
There is suitable access for patients with disabilities at both our Practices Chester Road Surgery and Bosworth Medical Centre.
Download our Practice Leaflet for BosworthDownload our Practice Leaflet for Chester Road
Please note: Bosworth Medical Group is only one of the many health organisations operating inside the Primary Care Centre. Each organisation is independent but each provides their health services to the community at one convenient location, inside the Chelmsley Wood Primary Care Centre.
Click here for information about our merger with Chester Road Surgery.
Newsletter
To receive future editions of the newsletter straight to your inbox sign up below.